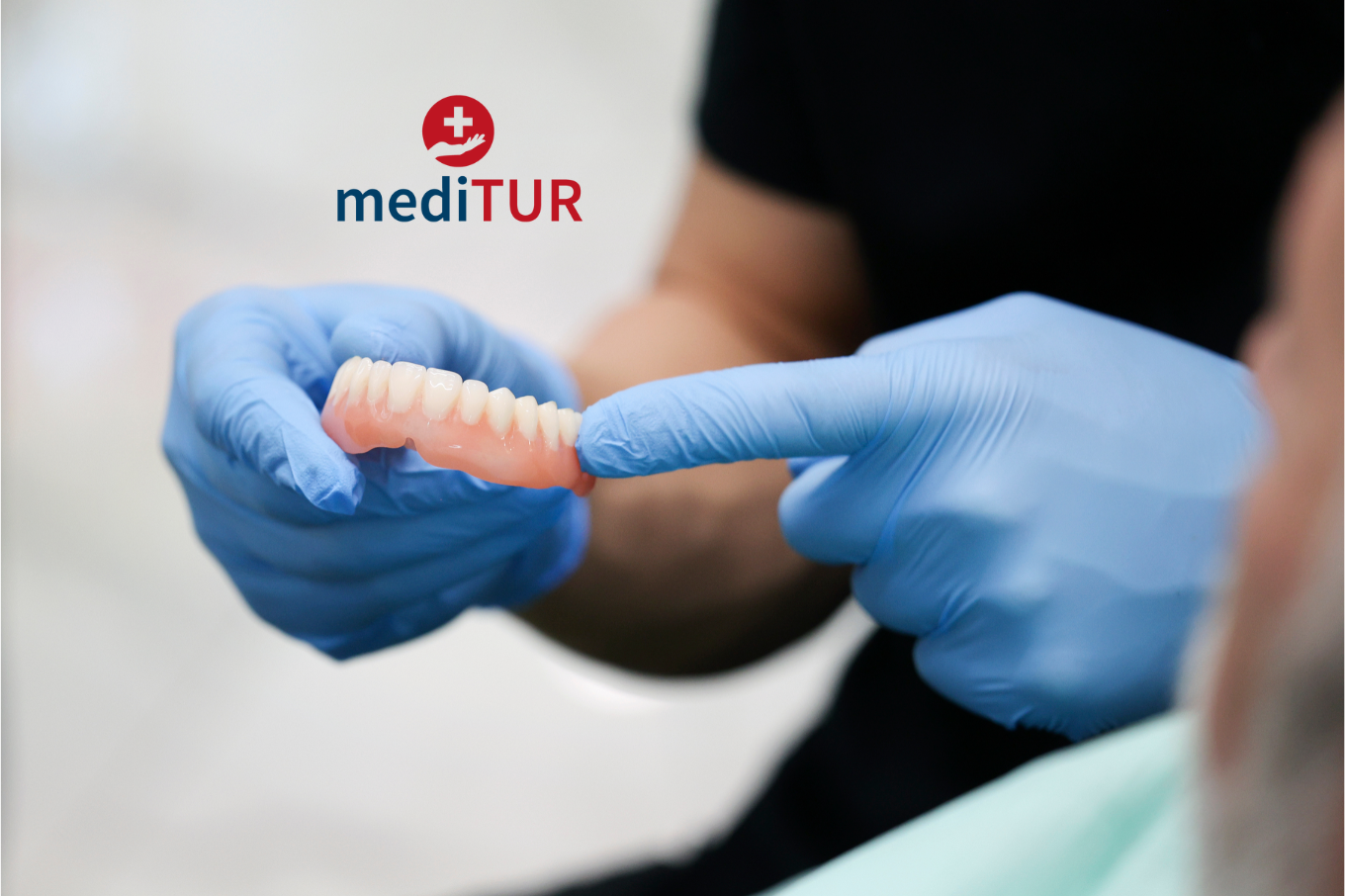 The All-on-4 method: The future of dentures?
The All-on-4 method revolutionizes the world of dentures and offers patients with dental problems an innovative solution. This technique has established itself in recent years as one of the most effective and cost-effective ways to restore a beautiful smile. In this blog post we will take a closer look at what the All-on-4 method is, how it works and what benefits it offers.
What is the All-on-4 method?
The All-on-4 method is an advanced technique in dentistry that allows fixed dentures to be anchored on just four implants in one jaw. This means that patients suffering from tooth loss can retain a complete set of teeth on just four implants per jaw. Compared to traditional implant procedures, which may require more implants, this is an extremely time-efficient and cost-effective solution.
How does the All-on-4 method work?
The All-on-4 method is based on a special implant placement technique. Two of the implants are placed in the front of the jaw, while the other two implants are placed at an angle in the back of the jaw. This allows for more stable anchoring and minimizes the need for complex bone grafting procedures often required with traditional implants.
After implantation, the new teeth, which are attached to a metal frame, are immediately attached. This means that patients usually do not have to go without teeth and can quickly eat and smile again.
Advantages of the All-on-4 method:
Fast results: The All-on-4 method allows patients to regain a full set of teeth within a single appointment. This is a huge relief, especially for people who suffer from tooth loss.
Cost efficiency: Since fewer implants are required and complex bone augmentation procedures can be avoided, the All-on-4 method is often more cost-effective than conventional implant procedures.
Comfort: In contrast to removable dentures, teeth attached to implants feel more natural and are more comfortable to wear.
Aesthetics: The All-on-4 method makes it possible to restore an aesthetically pleasing smile, significantly improving patients' self-confidence and quality of life.
Stability: The implants offer stable anchoring, making chewing and speaking possible without any problems.
Conclusion:
The All-on-4 method is undoubtedly a groundbreaking development in dentistry that has helped many people regain their smile and quality of life. With quick results, cost-effectiveness and aesthetic benefits, it offers an attractive solution for patients with tooth loss. If you are interested in this method, you should contact a qualified dentist or implantologist to find out whether the All-on-4 method is suitable for your individual situation. Your radiant smile may just be waiting for this innovative approach to dentistry.
Questions? We're here to help!
Send us your request in a meaningful message to us.