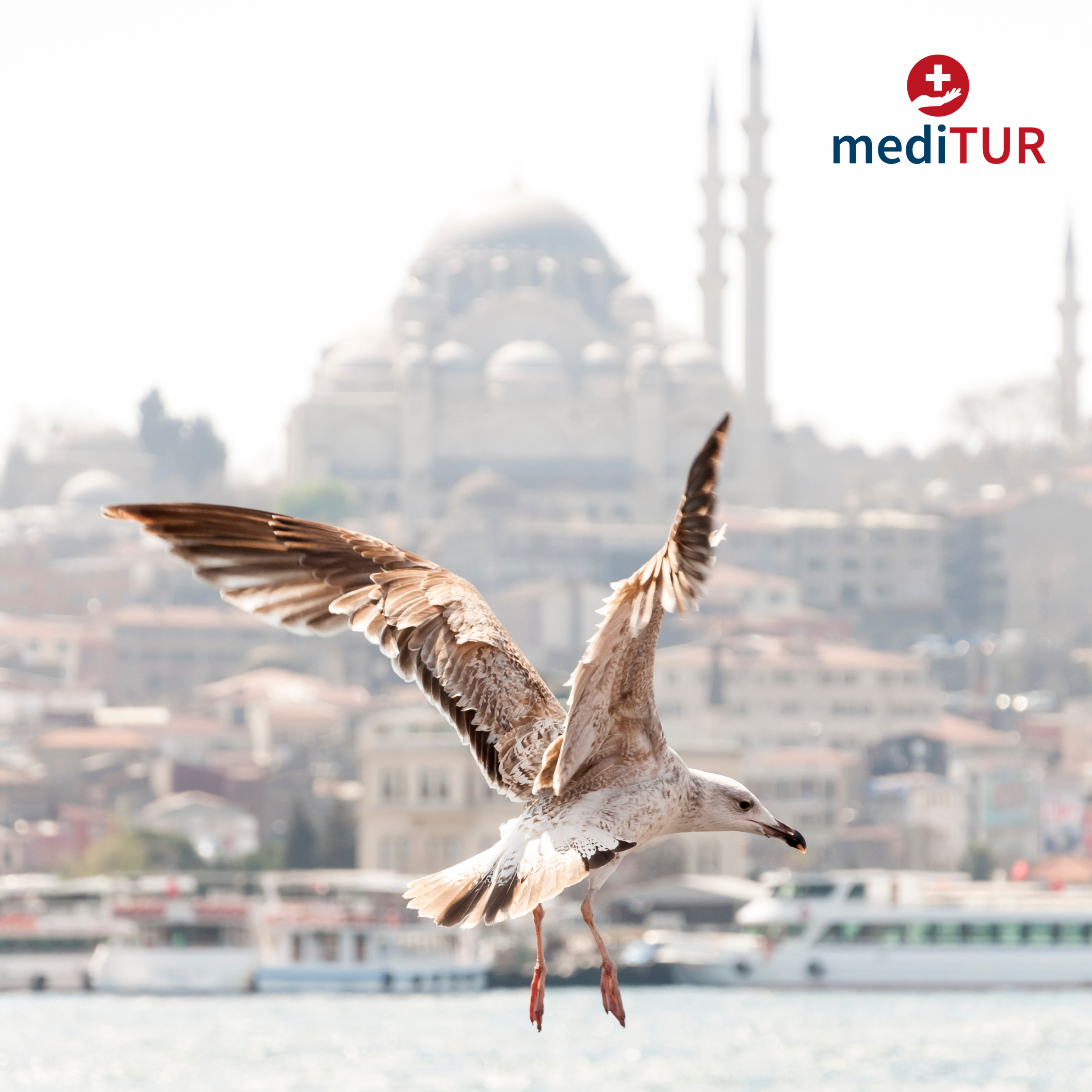 Istanbul as a travel destination – The city on two continents
Istanbul, Turkey's largest city, is rich in history and culture and offers a variety of attractions for visitors. Some of the most popular attractions in Istanbul are:
Hagia Sophia (Ayasofya): This impressive building was once a church, then a mosque and is now a museum. Hagia Sophia is known for its stunning architecture and historical importance.
Topkapi Palace: For centuries the seat of the Ottoman Sultans, Topkapi Palace houses an impressive collection of art, treasures and historical artifacts.
Blue Mosque (Sultan Ahmed Mosque): The Blue Mosque owes its name to the blue and white tiles inside. It is a masterpiece of Ottoman architecture and an important place of faith.
The Grand Bazaar (Kapalıçarşı): This historic market is one of the oldest and largest covered bazaars in the world. Here visitors can find carpets, spices, jewellery, clothing and much more.
Spice Bazaar (Mısır Çarşısı): Another famous bazaar in Istanbul, known for its rich variety of spices, sweets, dried fruits and tea.
Bosphorus Boat Tour: A Bosphorus boat tour allows visitors to experience the city from a different perspective and admire the beauty of Istanbul's coastline.
Galata Tower: This ancient tower offers great views of the city and the Bosphorus. It is also illuminated at night and is a popular place for romantic walks.
The Suleymaniye Mosque: One of the largest and most magnificent mosques in Istanbul, built by Sinan, one of the most famous Ottoman architects.
Istanbul Archaeological Museum: This museum houses an impressive collection of artifacts from the history of Istanbul and the region, including ancient sculptures, statues and writings.
The Dolmabahce Palace: Another impressive palace in Istanbul, built in the 19th century and known for its European architecture and sumptuous interiors.
These are just a few of the many attractions in Istanbul. The city offers a rich cultural experience and a wealth of historical sites to explore.
As your agency for medical tourism, we not only mediate to the best doctors and hospitals in Istanbul, but are also happy to advise you on planning your trip.
Questions? We're here to help!
Send us your request in a meaningful message to us.